Trusted Pest Control Services For Denver, CO Homes & Businesses
As the capital of Colorado, Denver is a city that many people travel in and out of on a daily basis. Something else we deal with every day is the stress of invading pest species. Whether pests invade for food, shelter, or moisture, residential and commercial property owners must face the pressures of pest infestations once they arrive, which can be frustrating to handle alone. With the reliable pest experts here at Falkin Pest Control on your side, you can relax while we take care of all your pest problems quickly and effectively. Choose our General Pest Control program to cover the most common pests that invade Denver properties, or go with one of our specialty pest control options if your property requires more specific pest care. Keep your home or business pest-free by reaching out to Falkin Pest Control.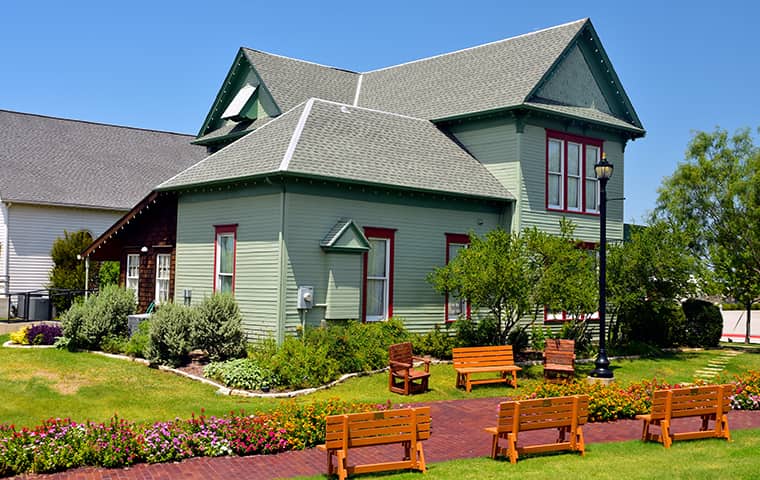 Home Pest Control In Denver, CO
Falkin Pest Control is a family-owned and operated pest control provider in the Denver area that focuses on the needs of you and your family. Your Denver home means just as much to us as it means to you, and we will work hard to ensure that your residential property remains 100% pest-free year-round.
When your home is covered by our General Pest Control program, you receive the benefits of quarterly service visits, a pest-free guarantee for non-specialty pests, and exterior and interior service options! If termites, bed bugs, or other specialty pests have infested your home, we have treatments for that too!
With Falkin Pest Control, you have a skilled team of pest professionals who will treat your home and family with as much care and expertise as possible. Consider giving us a call if your Denver home needs effective pest protection!
Guide To Minimizing Mosquito Exposure In Denver, CO
During summer, mosquitoes are presented with the perfect conditions to breed and reproduce. However, mosquitoes can create a major issue around your Denver property, especially if you plan on hosting any outdoor parties or gatherings. When it comes to mosquito prevention, professional services from Falkin Pest Control is your best bet.
However, you can still minimize your mosquito exposure by following a few of these tips:
Wear light-colored clothing, and apply insect repellent before going outside.

Avoid areas of dense forest, tall grass, or weeds.

Avoid spending time outdoors during dawn and dusk.

Fill in low-lying areas on your property, and keep your lawn cut short.

Dump out items that collect water, and clear your gutter system of debris.
For effective mosquito treatments throughout the entire time period that they are most active, or to schedule a one-time service visit, contact Falkin Pest Control!
Quality Commercial Pest Control Services In Denver, CO
If there's one crucial aspect of running an effective Denver business, it's the satisfaction and comfort of your customers. However, if rodents, cockroaches, or termites infest your property, your company could start losing more customers than its gaining. This is never good for any business industry. Falkin Pest Control offers extensive pest control options for commercial properties, whether you own a warehouse, office space, or storage facility. At Falkin, our goal is to keep pests out so you can draw customers in. Our certified pest technicians are focused on providing top-notch and professional services for your Denver business. Contact us for more information about our commercial services!
Problems Roof Rats Cause In Denver, Colorado
Roof rats are large, slim-bodied rodents that invade Denver properties while foraging for food. Unfortunately, invasive rodents often stick around in order to nest, breed, and reproduce in your home or commercial building. Other than the simple fact that rodents are filthy-looking pests, roof rats are a threat to you, your family, and your property. Roof rats are known for transmitting diseases to humans through contaminated food items and counter surfaces. A few of the diseases these rats carry include typhus, rat-bite fever, and salmonella. In addition to the harm caused by these illnesses, roof rats may become aggressive when cornered, which can lead to serious bites or scratches.
Roof rats are also capable of damaging your property by chewing on furniture, piping, wiring, and personal belongings. If rodents are damaging your Denver property or spreading diseases to your family, Falkin offers everything from inspections to comprehensive rodent treatment options. Contact us to learn more about our service plans!
Schedule Your Free Inspection
Complete the form below to schedule your no obligation inspection.