Mice and rats in Denver are among the most troublesome of pests for restaurant owners. Unfortunately, they're often able to find ways to get into local establishments and do damage. As they wander through your business, rodents leave a trail of disease and destruction behind them. To prepare yourself for a potential infestation, you should be ready to take action.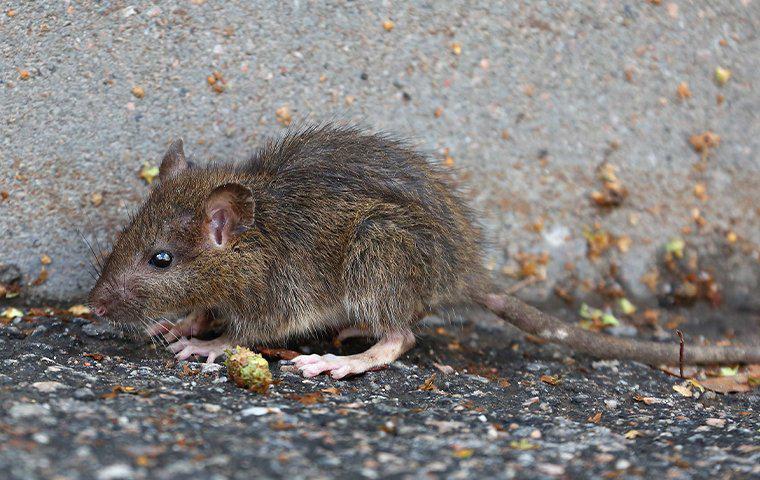 Common Rodents In Denver
Although there are various rodents in Denver, the two most common home invaders are rats and mice. These pests have a few differences but share the similarity of chewing through everything in your building. Mice and rats can chew through drywall, electrical wires, and other building materials with sharp teeth. This makes it easy for them to make their own entrances and get into your property.
You're unlikely to find both rats and mice in the same Denver restaurant. Typically, you can tell apart these rodents by looking at their tails and noses. Mice tend to have furry tails, while rats usually have bare tails. When it comes to facial features, you may be able to identify mice by their rounded noses. Rats have more pointy noses.
If you find a rat or mouse inside your business, you should take action. It's only a matter of time before rodents do damage to your reputation or make someone sick. And you can't expect the issue to go away on its own because rodents are quick to make themselves at home.
The Trouble With Rodent Control
With rodents, you can't take matters into your own hands. At first, a business owner may hesitate to spend money on rodent prevention or removal. But your restaurant is on the line. You could become the victim of a lawsuit or have an empty restaurant with no paying customers.
Out of all the restaurant pests, rodents are among the most difficult to prevent and eliminate. As long as you have food in your garbage cans and messy guests, your business is appealing to rodents. They will find a way in, even if you try to clean up after meals and store your garbage with care.
Relying On A Professional For Rodent Control In Denver
If you don't do anything about rodents, your Denver business won't last long. As your problem persists, the rodents grow in numbers and do more damage. In the end, your failure to call a professional could cost thousands of dollars. It's essential to call in professionals for rodent assistance.
There's also the issue of tools and resources. Because the average restaurant owner doesn't have training with rodents or pest control, they don't know the proper way to handle rodent issues. You probably don't know where the rodents are hiding out or how to get rid of them most effectively. Furthermore, you don't have access to the right tools for the job.
Perhaps the worst part of do-it-yourself (DIY) rodent control is the danger to your customers. On your own, you can't safely eliminate a rodent infestation in Denver. There's a chance you could misuse a chemical or mishandle a rodent. In either case, your restaurant is on the line.
Here at Falkin Pest Control, our experts are here to help. We know how hard you work to make your restaurant successful, so we offer commercial pest control solutions. With access to the most effective tools, our technicians can stop rodents before they get inside. If you already have a rodent infestation, we'll get to work quickly. Reach out to someone from our team at Falkin Pest Control and make sure rodents don't ruin your Denver restaurant.