Restaurants are places where people gather with loved ones to enjoy a delicious meal, and these businesses are a vital part of every city and town. But, while everyone loves a quality restaurant, no one wants to encounter a pest infestation while dining. This is a significant reason why pests in Denver are such a concern for restaurant owners and managers. Pest infestations can create a host of problems and cause damage to your business reputation, so knowing how to keep pests away through Denver pest control services is vital.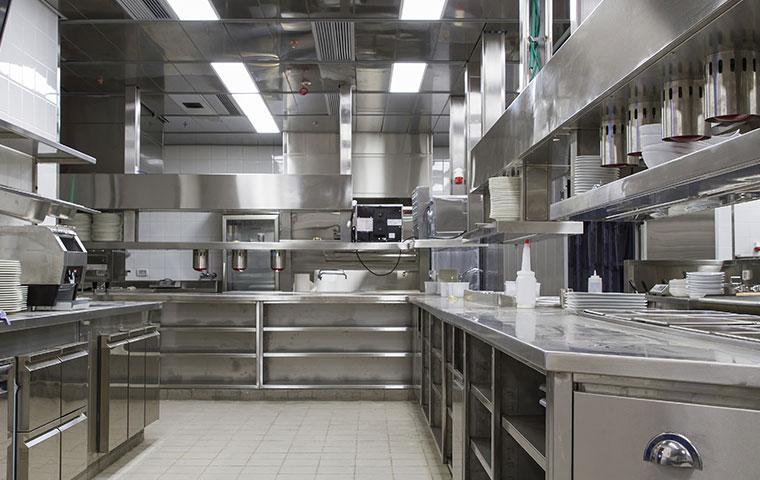 What To Do About Pests In My Restaurant
There are many pests in Denver that commonly invade restaurants. Because these businesses deal with food, they attract species like rodents, cockroaches, and ants that hunt scraps and crumbs to consume. Many of these pests can pose health risks. Cockroaches can spread up to 35 different illnesses, and rodents in Denver spread diseases like hantavirus and salmonellosis. Also, rodents and even carpenter ants can damage property by chewing or tunneling into your building structures.
Risks can become liabilities, so the best way to manage and handle pest infestations in your Denver restaurant is with commercial pest control services.
Five Tips To Keeping Your Restaurant Pest Free
While obtaining professional pest control assistance is the simplest and most effective way to prevent pests, there are also some routine pest deterrents you can implement into the upkeep of your business. Here are five ways to prevent pests in Denver:
Keep your restaurant as clean as possible and follow all health and safety codes.
Obtain lids for trash cans and keep the trash cans clean.
Reduce humidity problems by fixing leaks in the plumbing. You should also remove standing water from around the property.
Deter pests from getting inside by patching holes in the walls and foundation.
Install door sweeps and weather stripping. Also, make sure that doors and windows are kept closed as much as possible.
These steps won't guarantee you'll never have a pest problem, but they can help make it a little more difficult for pests to thrive.
The Most Important Thing To Know About Commercial Pest Control
There are many reasons why commercial pest control in Denver is suitable for your business, but the primary one is to focus on prevention. At Falkin Pest Control, we know that taking a proactive approach is best to handle invasive and potentially dangerous pests. Our service plans keep pest infestations away before they begin, making these services cost-effective and stress-relieving.
Pests can harm the reputation of your business and customer loyalty. They can also damage your building and destroy food products hurting your bottom line. The best way to prevent these problems is to obtain year-round pest control.
Commercial Pest Control In Denver You Can Trust
Here at Falkin Pest Control, we can alleviate your worries! If you are already struggling with a pest infestation at your restaurant, don't hesitate to call us today. We will remove the infestation and then discuss pest control plans to deter future issues and keep your business pest-free. It's easy to get started and request a quote!