It's easy to assume that most pests are only a problem during the warmer months of the year, but many pests in Denver, Colorado become prevalent during the winter. Various species will overwinter inside of your home, and this can be frustrating as you're trying to keep things running smoothly during the holiday season.
While some pests are more active in the summer and you might see them more, certain species will make their way inside to find shelter or hunt down prey as the weather turns cold. Some of the main overwintering pests in the area are spiders, cockroaches, and rodents.
All three of these species can pose specific challenges that homeowners don't want to deal with, including health risks and potential property damage. This guide is here to help you protect your home from the problems that overwintering pests bring.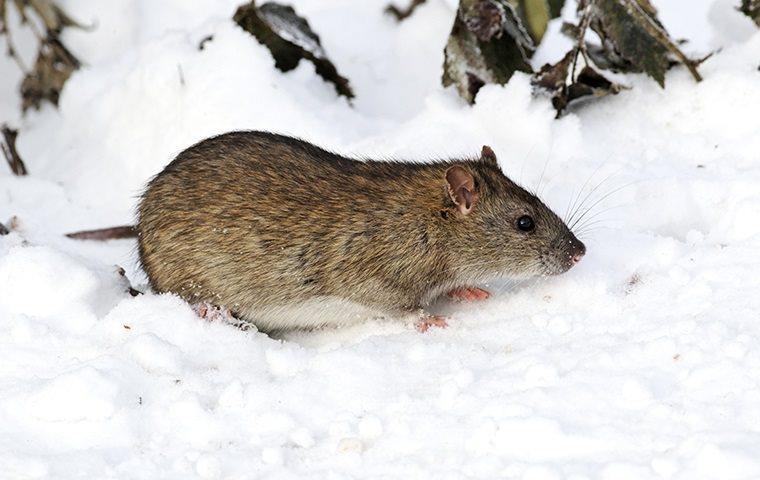 All The Problems That Overwintering Pests Can Cause
Dealing with pests during any time of the year is frustrating, but some pests are worse than others. Many of the most common overwintering pests are much more than just a nuisance, and they can put your health and the health of your family and guests at risk.
Here are some of the specific health concerns to be aware of:
While most spiders aren't dangerous, species like the black widow and brown recluse have venom that can cause severe reactions.
Rodents can spread many different diseases, including hantavirus and salmonellosis.
Cockroaches also spread illnesses, including dysentery and cholera.
Mice and rats can cause respiratory problems, including asthma attacks and allergies.
Along with health risks, rodents especially can cause property damage. They can chew through all kinds of materials, including drywall, plastic, clothing, and much more. This means they can even destroy things like electrical wires and plumbing.
What Is The Best Way To Prevent Overwintering Pests?
The overall best way to keep pests from staying in your home over the winter is to take steps to prevent them in the fall. This, along with residential pest assistance, can keep pests from living inside your home throughout the year.
It's not too late to follow a few prevention tips. There are still some things you can do to keep pests out, including:
Keeping lids on all trash cans.
Cleaning up food and drink spills the right way.
Doing dirty dishes and sweeping and mopping floors on a regular basis.
Reducing moisture problems around the property by using dehumidifiers and ensuring good ventilation. You can also fix any leaking pipes and faucets.
Making it more difficult for pests to get inside. This means repairing broken screens in doors and windows and sealing holes in the walls and foundation with caulk or foam.
Storing any pet food inside the house in airtight containers.
How To Remove Winter Pest Infestations
If you're finding pests in your home already this holiday season, there is one simple way to remove them for good. The pest professionals at Falkin Pest Control provide reliable, affordable pest control services that will eradicate any current infestations and prevent any future ones.
Find out more about protecting your home from dangerous winter pests by giving us a call today. You can also request an inspection.