There are many great benefits to living in Denver, a city home to a vibrant downtown, quiet suburbs, and a buzzing social scene, with the Pikes Peak, Mount Evans, and Long Peak mountains hugging the city. However, with so much activity in such a picturesque setting, Denver is also home to several pests, and all of them pose a problem to homeowners.

Read on to learn about the types of pests that commonly invade Denver homes and the dangers these pests bring into homes. We also offer three tips on natural pest prevention for Denver homes and the best form of pest protection available for your Denver home.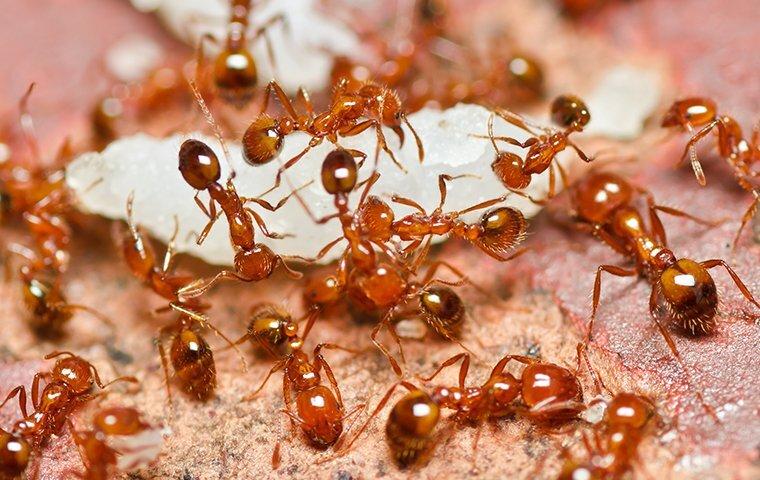 Types Of Pests That Commonly Invade Denver Homes

Many types of pests commonly invade Denver homes, which are:
Pavement ants
Sugar ants
Carpenter ants
Bees
Hornets
Wasps
Yellow jackets
Cockroaches
Earwigs
Mosquitoes
Cockroaches
Mice
Silverfish
Termites
Bed bugs
Ticks
Fleas
Box elder bugs
House crickets
Clover mites
Springtails
Carpet beetles
The Dangers Pests Bring To Denver Homes
Due to the array of pests that are known to invade Denver homes, there are a variety of dangers they can pose to homes.

Because of Denver's warm, dry climate, it attracts a lot of stinging pests, such as hornets, wasps, and yellow jackets. Black widow spiders are particularly cautioned against because of their painful bite and the potential to develop a serious reaction.

However, even worse than the threat of being stung is the potential to contract a disease from an infected pest. Infected mosquitoes can carry Chagas disease, dengue fever, and malaria, among others, while cockroaches can carry dysentery, leprosy, and giardia. Many of these pests have the potential to carry disease-causing bacteria, which they can spread to you and your family.

These pests also cause damage to homes. Some can significantly compromise the integrity of your home, such as termites, while others can compromise health and safety, such as mice and cockroaches. Between those listed, these pests can infest nearly every nook and cranny of your home, and many are challenging to get rid of.
Natural Pest Prevention Tops For Denver Homes
If you're looking to safeguard your Denver home against pests, the most effective measure is preventative measures aside from regular pest control. Here are three ways to naturally protect your home from pests:
Regularly inspect the foundation. If there are any cracks, repair damage immediately with caulking.
Keep a distance between your greenery and your home. Plant small trees, under 30 feet, eight to 15 feet from your home's foundation; mid-sized trees, under 70 feet, 15 feet from the foundation; and large trees, over 70 feet, at least 20 feet from the foundation. Plant small shrubs two feet away from the house, medium shrubs three feet away, and tall shrubs four to five feet away.
Fix any existing water or drainage issues. Pooling water attracts pests that need a high level of moisture, and in Denver, there's a lot of them. Repair leaky faucets or plumbing, fix clogged drains and gutters, and periodically check your yard space for standing water.
The Best Form Of Pest Protection For Your Denver Home
Professional pest control is the safest and most effective solution because of the number of pests in Denver, some of which are active year-round, and the problems they can bring to homeowners.

Falkin Pest Control is a family-owned and operated business serving Denver homeowners since 2014. We pride ourselves on providing our customers with courteous customer service and guaranteed solutions for their pest problems.
If you suspect you have any of these pests in your Denver home or on your property, or to schedule regular year-round services, call Falkin Pest Control today at 720-782-2046.